Welcome to Gem Hunters!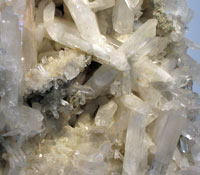 Located in Vancouver, BC. We are a group of collectors who enjoy adventure and are always on the lookout for rare and amazing gemstones!
Our Motto is:
"Look closely at a crystal. What do you see? Facets and light reflecting off the transparent walls. All coming together to make you stand in awe. The experience takes your breath away. So take another look at joining the Gem Hunters. Like the crystal we can all work together to create something amazing. There is more to us than you think."
Our travels have taken us all over the world for unusual gems and minerals. However, our focus is mainly on discovery in BC. This site focuses on encouraging everyone to get involved in "Rockhounding" and how to do it safely. There are also events and sales for all ages to enjoy and a gallery of treasures that will bring wonder to everyone who sees them.
Can anyone be a Gem Hunter? Yes. Visit our Fieldwork page and learn how.